We fell in love with Mojácar, and we hope you will too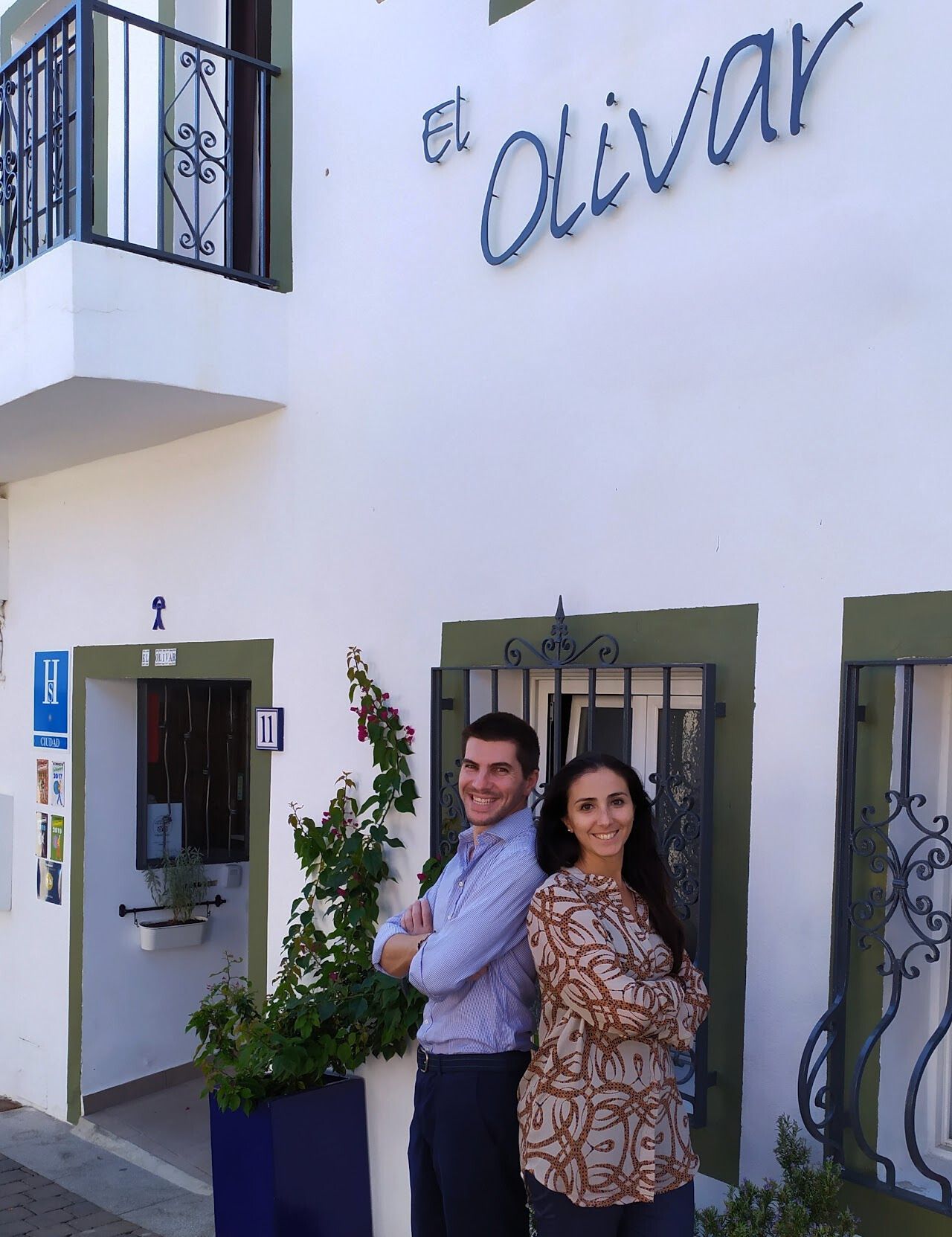 Our Story Behind The Boutique Hotel El Olivar
Welcome to Boutique Hotel El Olivar!
At Boutique Hotel El Olivar, we are a dynamic Italian couple with a passion for hospitality and an unwavering commitment to curating extraordinary experiences for our guests. Our journey began in 2014 when we embarked on the exciting venture of establishing and nurturing a boutique hotel in the picturesque Caribbean region. Through hard work and dedication, we succeeded in creating a delightful haven that left cherished memories for all our visitors.
However, our quest for an even better quality of life led us to embark on a new chapter. During our explorations, we had the immense pleasure of traversing the enchanting landscapes of Andalusia, Spain. It was here, amidst the breathtaking beauty of Mojácar, that we found our hearts captivated and our souls resonating with the charm of this quaint village.
Driven by our infatuation with Mojácar and the desire to share its magic with others, we took a leap of faith and purchased one-way flight tickets to this mesmerizing destination. Thus, in 2019, our awe-inspiring adventure of Boutique Hotel El Olivar commenced, and we have never looked back since.
Our tale is one of boundless energy and experience, combining the warmth of Italian hospitality with the vibrant spirit of Andalusia. As a result, we have carefully curated every aspect of Boutique Hotel El Olivar to ensure an unforgettable stay for each cherished guest who graces our threshold.
Nestled in the heart of Mojácar, our boutique hotel exudes an ambiance of tranquility and sophistication. The lovingly designed rooms and suites boast a seamless blend of modern comforts and traditional touches, creating an inviting retreat for all. Whether you seek a romantic getaway, a peaceful respite, or an adventure-filled escapade, Boutique Hotel El Olivar is the perfect sanctuary for you.
We take immense pride in providing personalized attention to our guests' needs, ensuring that every moment spent here is infused with warmth and joy. From the moment you step foot into our charming village abode, you will be embraced by the spirit of hospitality that defines our Italian heritage.
As you explore the wonders of Mojácar and its surroundings, our team will be at your service, ready to offer recommendations and insights to help you make the most of your stay. Whether it's savoring the delectable local cuisine, uncovering hidden gems within the village, or embarking on awe-inspiring excursions, Boutique Hotel El Olivar is your gateway to an immersive and authentic experience of Andalusia.
Thank you for being a part of our journey and allowing us to be a part of yours. We look forward to welcoming you with open hearts and open arms to Boutique Hotel El Olivar, where cherished memories are born, and dreams come alive amidst the beauty of Mojácar.
Buon Viaggio! (Safe travels!)
Your hosts,
Alberto & Miki