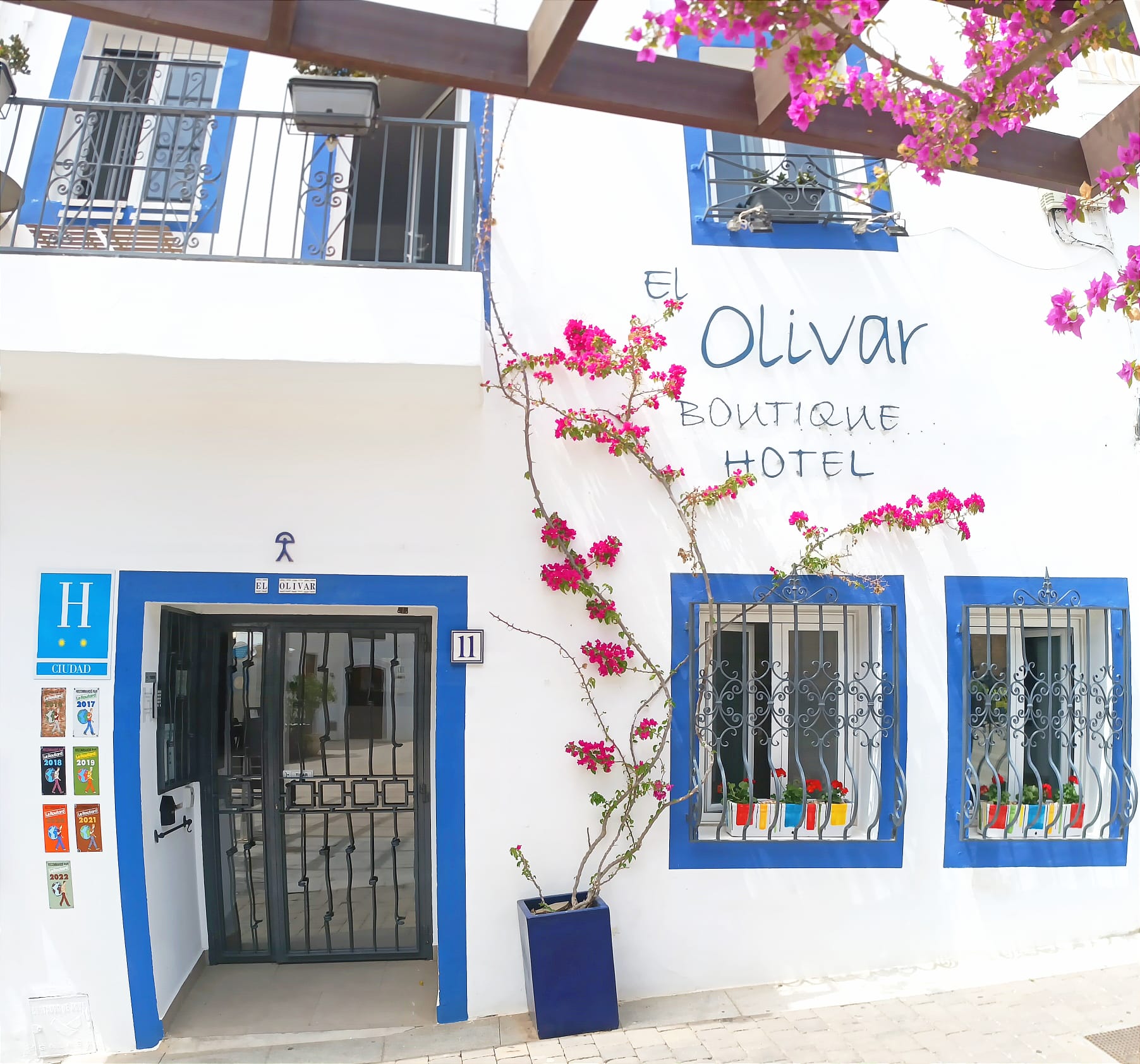 BOUTIQUE Hotel in Mojácar
El Olivar is located in the heart of Mojácar, one of the most beautiful villages in Spain. Magnificent white Arab-Andalusian village established on a volcanic peak that dominates all the surroundings.
The Hotel, completely renovated, consists of 9 rooms (all with private bathrooms), a lounge area, a Finnish sauna, a terrace, and a panoramic solarium overlooking the sea and the mountains.
Extraordinary531559
2023-04-13
The best Hotel in Mojacar Pueblo. This is a gem of a hotel in an utterly charming location surrounded by outstanding restaurants. The rooms were extremely comfortable and spotless with great attention to detail. The roof terrace was perfect for sunbathing. Alberto and Nikki were the ultimate hosts and nothing was too much trouble.Sue and Russell.
A wonderful surprise! Beautiful village. Cosy hostal el olivar - great value, very welcoming and helpful owners, stunning position, superb view and outlook - a real surprise! Would recommend and would revisit. A bit of a walk from the car park, but well worth the effort.
Hotel and hosts were amazing! This beautiful little hotel exceeded our expectations. It was located in a quiet and pretty square in the heart of Mojacar. The hotel was extremely clean and well cared for, our room was very comfortable and came with a very impressive amount of amenities and toiletries. The air conditioning worked great, the view from our private balcony was stunning, the provided breakfast on their roof top terrace overlooking the vista was wonderful and the location was perfect, it gave us easy walking access to all the shops, restaurants and bars of the pueblo whilst still being only a short drive to the beaches along the playa. The couple that run El Olivar go out of their way to ensure an amazing stay. I would highly recommend this hotel for anyone visiting Mojacar, we will definitely be booking again!
Muy buena opción de alojamiento en Mojacar Fiel reflejo de sus propietarios.Alegre, acogedor, fresco, limpio, original, natural, luminoso,............., hay mucho que decir y todo bueno.Gracias Miki y Berto por hacer, de nuestra estancia en vuestro establecimiento, una muy agradable experiencia.
An oasis of calm We booked El Oliver by chance , wanting a hotel in the old village with parking , so were pleasantly surprised. The owners could not have been more helpful and accommodating . A gem of a hotel whose owner offered tips on local restaurants and trips to explore the area
Jewel in the Pueblo My wife and I stayed at the Hostal with Friends last Thursday evening. We were greeted by Alberto who was very helpful and showed us around the accommodation as well as recommending places to eat and drink. The accommodation is located off the main church square which provides easy access to the shops, bars and restaurants that are located in the pueblo. The accommodation is spotlessly clean and the terrace where you have breakfast or drinks (honesty bar) provides excellent panoramic views of the area. Alberto recommended the restaurant la Candela which we visited. The food and service were 10 out of 10.
Tour of Andalusia We stayed for two nights and had the most wonderful time. Alberto and Miki were the most friendly and helpful hosts you can wish for. Nothing was to much trouble. As two couples we had two rooms which were spotlessly clean. The location of this hostel is fantastic with the most amazing views of The Valley. We enjoyed relaxing in the roof terrace with a bottle of wine from the honesty bar. Fully recommend this hostel.
Encantador Un lugar perfecto para alojarse y disfrutar del bonito pueblo de Mojácar, la atención a los huéspedes es excelente, se nota que se preocupan por el bienestar de sus clientes. La ubicación es fantástica en el mismo centro del pueblo. Todo está muy limpio y huele excelentemente, te sirven un desayuno buenísimo en la terraza con alimentos naturales y preparados por ellos mismos. Nos gusta mucho viajar y eso implica conocer diferentes alojamientos, y puedo asegurar que pocos me ha dejado tan satisfecha en todos los aspectos, como el Hostal el Olivar y las personas que lo gestionan Miki y Berto. Enhorabuena a los dos. Y ánimo a todos a visitar Mojácar y alojarse en este Hostal.
SENCILLAMENTE FANTÁSTICO Sencillamente porque todo es cortesía, naturalidad y atención exquisita. La limpieza inmejorable y los dueños un encanto de amabilidad y saber estar, siempre ahí, pero con una gran vocación de servicio a los huéspedes, gran respeto por tu privacidad y una sonrisa eterna. Un 10, y porque no hay un 11. Gracias Alberto, gracias Miki. Volveremos a vernos.
Fantastic find From our arrival to the minute we departed Alberto and Nicki were the perfect hosts , everywhere is spotless and well equipped, breakfast is simple but adequate, the views from the breakfast terrace are breathtaking, we had a fabulous time and would highly recommend.

One of the Best and quiet places of Mojacar
rich history dating back to
the Bronze Age
MOJÁCAR is known for its white-washed houses
MOJÁCAR is famous for its "Indalo" symbol
Located in Andalusía in the province of Almeria
Mojacar is one of the most beautiful villages in Spain. Perched on top of a volcanic hill towering above the sea, the village offers an extraordinary landscape with a view of the villages of Bédar, Turre and till Cartagena when the sky is clear.
The old town is a maze of winding narrow streets around white houses, inviting the curious to stroll amongst the flowers of this enormous garden (jasmine, geranium, bougainvilleas…).
Saved from depopulation in the 1960s, the village became the favourite place of a lot of artists and foreign people that enjoy its quietness, as an oasis far from the mass tourism. 
Nothing is better than a tour of Mojácar to walk and breathe the fresh sea air and the smell of the wild plants (thyme, sureja, fennel …) that we find in Sierra Cabrera. The variety of its landscapes between sea and mountains, rock and sand makes Mojácar a magical and unique place for everyone's pleasure.
Today this influence from the past gives to Mojacar a bohemian and relaxed feature, attracting those who love nature, hiking and cycling.
Every Hotel Corner have our touch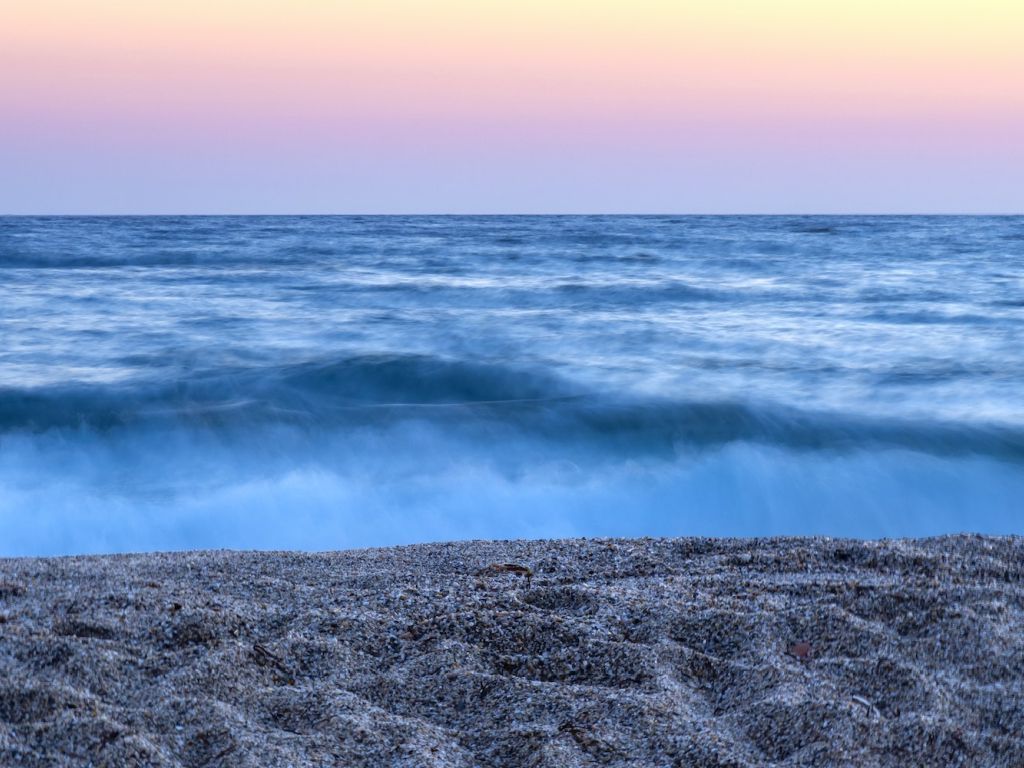 Cabo de Gata is a natural park located in the province of Almería, Spain. It is formed by a mountain...